FOSS4G-ASIA conference series started in 2014. The first edition of FOSS4G-Asia in Bangkok, Thailand. Since then, it is being held every two years in different Asian countries. All work related to the hosting of the conference is done by the local organizing committee work that is formed by the local hosting institution / organizers. The conference has now become the main Asian FOSS4G event.

FOSS4G-Asia 2023" will be hosted at Seoul in Korea at the Seoul Hall of Urbanism and Architecture (SHUA) in Seoul, South Korea. SHUA which was established and operated by SMG is a specialized exhibition and conference venue located at the heart of Seoul.
---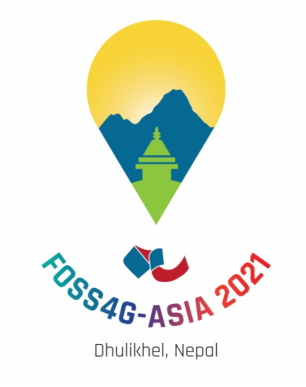 The fourth FOSS4G-Asia was held at Dhulikhel in Nepal on the 1st and 2nd October 2021. It was hosted at Kathmandu University by the Department of Geomatics Engineering with support from the Department of Computer Science and Engineering and Land Management Training Centre. The overarching theme for the conference was'FOSS4G in the era of Artificial Intelligence, IoT for Land Management and Sustainable Development'.
---
The third FOSS4G-Asia was conducted at the Department of Town & Country Planning, University of Moratuwa, Sri Lanka from 2nd to 5th December 2018. The overall theme for the conference was 'Open Source for Sustainable Development'
---
The second FOSS4G-ASIA Conference was held in 2017, Hyderabad, India from January 26-29, 2017, Hyderabad, India and hosted by IIIT-Hyderabad, India. The major theme of the conference was 'Empowering communities through open geospatial innovation'.
---
The first Free & Open Solutions for Geoinformatics-Asia conference was held in Bangkok, Thailand from the 2nd to 5th December 2014 at Asian Institute of Technology (AIT), Thailand. The major theme of the conference was 'Enabling Geospatial Asia through Open and Participatory ICT Ecosystem'.
---
The Free/Libre and Open-Source Software (FOSS) for Geoinformatics : GIS – GRASS Users Conference held in Bangkok, Thailand, 12-14 September 2004 was the pre-cursor to the FOSS4G conferences worldwide. The conference was organized by the Faculty of Engineering, Chulalongkorn University, Thailand, with support from several other institutions. The Organizing Committee included prominent experts in FOSS for Geoinformatics. An extended successor to a long series of GRASS-GIS Users Conferences, it followed the previous one organized in September 2002 in Trento, Italy. The series was held in Asia for the first time.
---